"El Camino Testimony"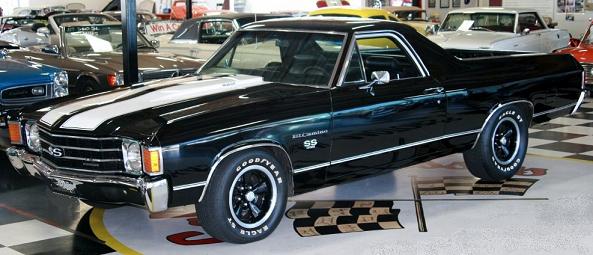 In 1996 God took everything away from me, including this beautiful 1972 El Camino.

He did that because I had put my career, education, and lots of material "stuff" ahead of my relationship with Christ.


In 2001, after God had thoroughly broken me of my self centered behavior, He started to replace only those things that He wanted me to have to do His will. He gave me a godly wife, a loving home, and then healed my shattered relationships with family and friends.


On September 30th, 2007, Christ called me to the ministry to "Present the Gospel using Motorsports Parables".

Since that time, Christ has caused the ministry to grow in print, audio, and video.

Then one night in August 2012, I was surfing the Internet looking at car show pictures.

Up came a web page showing pictures of restored muscle car era El Camino's.

And there it was… my old 1972 El Camino… 16 years later… for sale… in San Francisco. What should I do?


I prayed, and asked
for wise counsel from
several of my closest friends in Christ. The group confirmed that God wanted the El Camino returned to me 16 years later to only now be used as a ministry tool.


Remember to make your life choices wisely, "For whatever you choose as your most important

treasure

, that's where your

heart

and

mind

and

soul

and

passion

will be also." Luke 12:34


Home