"Knowing Jesus"

1. Are you happy living for yourself, getting the most toys, winning all the trophies, and then one day die, eternally separated from God?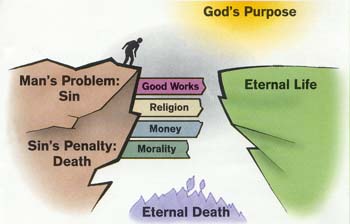 2. Or do you want a life full of purpose and hope? Christ has paid the price to make a way for you to come back to God.
3. God, the One who created you, has a purpose for your life and wants to give you a new beginning.
4. If you are ready to admit that you believe in Jesus Christ, the God of second chances is waiting to give it to you.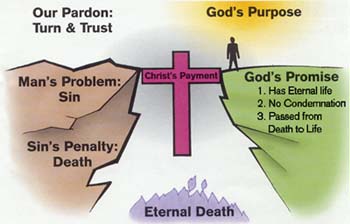 5. All you have to do is sincerely cry out to God with the following short prayer.
"
Father, I believe that your son, Jesus Christ, died for my sins, was resurrected from the dead, is alive, and hears my prayer. I thank you for sending your Holy Spirit to live inside me to help me obey You, and to do Your will for the rest of my life. In Jesus' name I pray, Amen."
If you realized your need to believe in Christ today, welcome to God's family. Now, as a way to grow closer to Him, the Bible tells us to follow up on our commitment.
Be baptized. Baptism identifies you with Christ. Matthew 18:28-30

Spend time with God each day. It does not have to be a long period of time. Just develop the daily habit of praying to Him and reading His Word. Ask God to increase your faith and your understanding of the Bible.
Seek fellowship with other followers of Jesus. Develop a group of believing friends to answer your questions and support you.
Find a local church where you can worship God